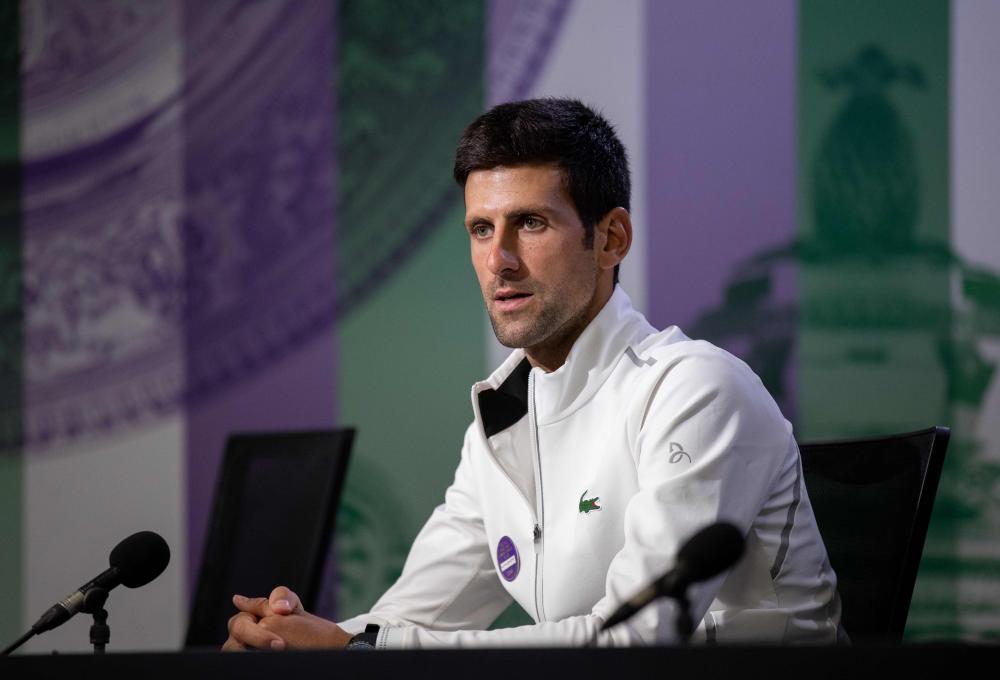 Novak Djokovic handily got the better of Kevin Anderson in Sunday's Wimbledon final, dominating the South African start to finish of their two-hour, 19 minute mismatch to claim his fourth title at the All England Club, 6-2, 6-2, 7-6 (3).
Novak Djokovic hailed his fourth Wimbledon success as "very, very special" after the former world No 1 beat a tired Kevin Anderson in Sunday's final.
This is his second Grand Slam final, after he was the runner-up to Nadal at last year's US Open.
In a roller-coaster of a set, Nadal broke for 5-3 causing Djokovic to angrily smash his racquet into his feet four times.
One of those shots was Kerber's serve, which was unexpectedly more effective than Williams' with the German winning a higher percentage of points won on both her first and second deliveries. 'I thought the crowd's reaction [to the time violation] was quite unnecessary. That extra time alone took more than two hours, with Anderson finally ending the deadlock, 26-24.
When Kevin Anderson's father, Michael, coached him as a boy in South Africa, he would sometimes suggest they play left-handed.
While Anderson was obviously pleased with the result - the win puts him through to the final at Wimbledon - he was quick to call for a change to the rules to ensure that similar marathon matches don't occur in the future.
Instead, the two players - and a disappointed audience - were sent home after the third set on Friday with Djokovic leading 6-4, 3-6, 7-6 (9) following a tense tiebreaker that had more entertaining rallies than some entire matches.
And Anderson himself possessed a potent serve from early on.
It was hardly surprising that he suffered a dramatic power failure in the first two sets against a player who he had defeated only once in six previous meetings and that was 10 years ago.
Anderson was playing just his second Grand Slam final having lost to Roger Federer at the US Open last September and did extremely well to make the final of Wimbledon. But I've never played a match this long, so it will be something. 'I had to really trust the process.
And after a shattering quarter-final exit at this year's Roland Garros, which saw his world ranking slump to its lowest in 12 years, the Serb even considered sitting out Wimbledon where he has been champion in 2011, 2014 and 2015. Djokovic saved it before serving out successfully to double his lead.