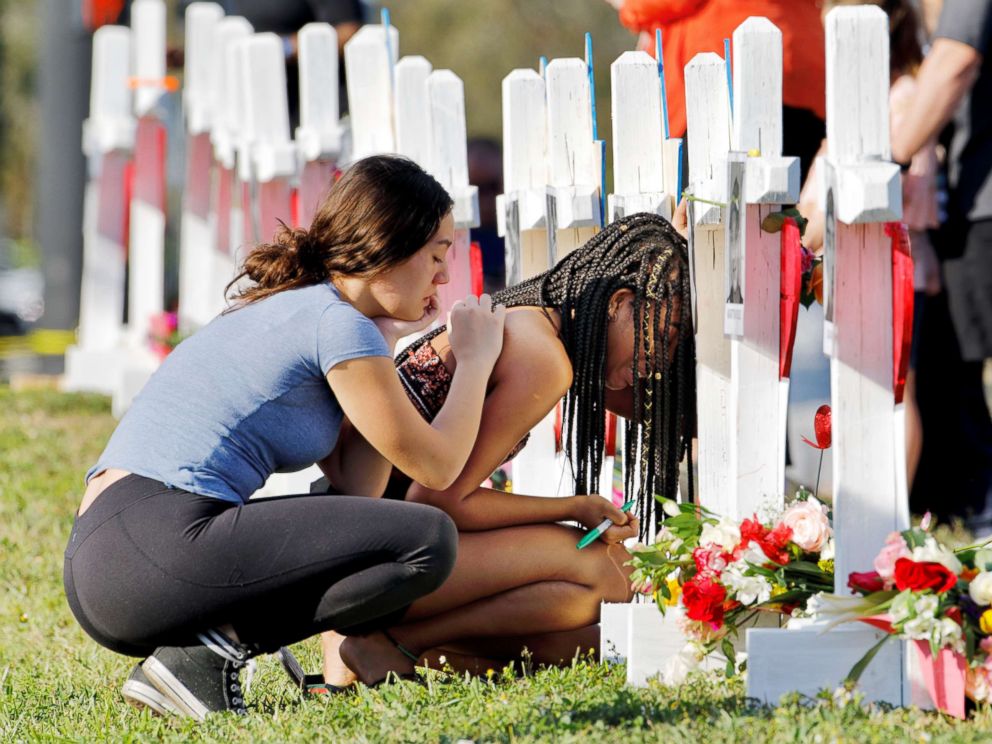 "We saw students in Florida protesting, calling for new gun reform", said Carter Chojmacki, a junior who helped organize the peaceful demonstration.
And on April 20, students nationwide have planned a walkout on the anniversary of the Columbine school shooting in Colorado that killed 15 people 19 years ago.
Cassandra Marr, a mother who lost her son, Keshawndrae Carter, to gun violence last July, said she wanted to share the pain she endured after he was killed. She said students were back in class around 10:30 a.m.
Terry Crawford, Beaverton High School alumnus of 1963, and his wife, Peggy, '64 alumna, went to Beaverton High to stand with the students. They were joined by adult community members holding signs to show they support the students and their show of solidarity.
At Bluffton, administrators also permitted students to leave school without threat of discipline. Students organized an attempt on Thursday morning.
The national school walkout came one month after a gunman opened fire at Marjory Stoneman Douglas High School in south Florida.
The Gun Owners Action League of MA, based in Northborough, sent an email to members across the state, asking them to go to schools and "document the walkout, what's being said, what the signs say, and what teachers, faculty and guests are saying".
"I wish to commend our students, school leaders, teachers and support staff for the exemplary way the events of the day took place in our schools", said Bryan Johnson, superintendent of Hamilton County Schools, in a statement.
But some students said they wouldn't settle for silence.
Do you know a student or teacher who participated in the walkout?
"I think anybody that works in the school or involved in schools are opposed to any kind of school violence", he said.
"I really do believe that the conversation around gun violence prevention has fundamentally changed with how these activist have been speaking about it", Jacobs said. President Donald Trump laid out his own basic principles on guns Sunday night, proposals that included "hardening" schools and enforcing more stringently the background check laws already on the books.
"Their lives were lost in Florida, but it could have been ours too", Nelson said.
In all, students at an estimated 3,000 schools across the country poured onto sidewalks, parking lots and around building perimeters carrying signs decrying gun violence and belting out chants like, "Hey hey, ho ho, gun violence has got to go". "We're going to stand up and speak out and start to fix it". Regardless of which side of the fence you lean, one thing is for certain: As much as the students we talked with stressed that the walkout was not a political showcase, it's nigh impossible to witness Wednesday's events without observing it through a partisan prism.
"It's important that you have a voice and be able to seek it", Bartoo told the students in an intercom message.