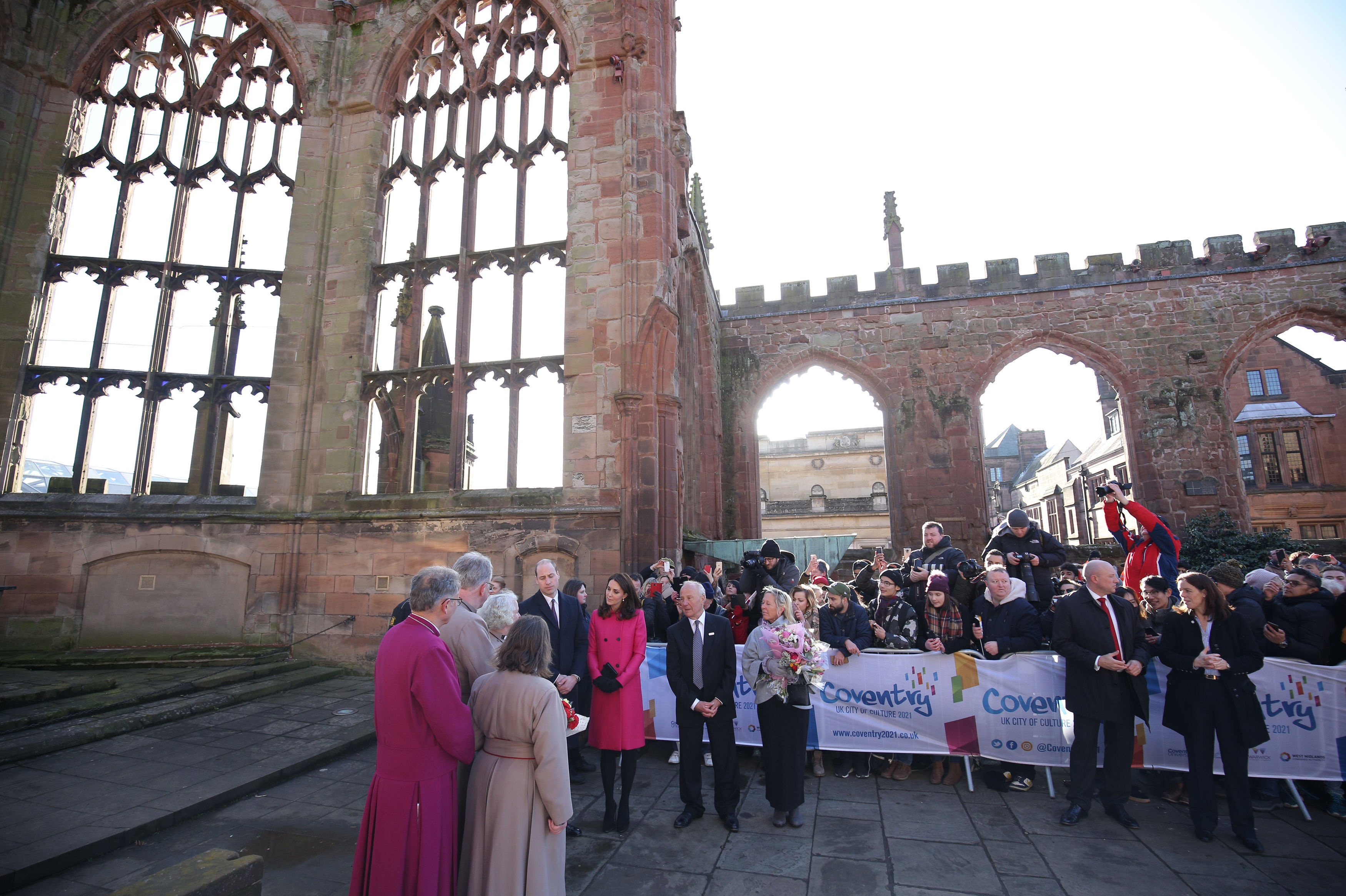 Prince Harry and Ms Meghan Markle's visit to Wales is delayed due to their train running late. At Star Hub, they saw how StreetGames, a delivery partner of Sport Wales and the Welsh Government, is helping to make sport accessible to all young people.
Throughout the rest of their time in Cardiff, the couple toured Cardiff Castle ― a 2,000-year-old castle where parts of "Sherlock" and "Doctor Who" were filmed. Prince Harry has enlisted Amy Pickerill, the Senior Communications Officer for the Duke and Duchess of Cambridge as well as Harry himself, to be the former Suits actress' first private secretary, in preparation for Meghan becoming a full-time royal.
During a visit to Cardiff, the capital of Wales, to experience the area's rich culture and heritage, Markle stopped to speak with some of the people who had gathered to greet her and Harry. Earlier today, school children presented the couple with a traditional wooden Celtic Love Spoon, a hand carved utensil that was given to a woman by her suitor as far back as the 1600s. It's pretty much what you might be rockin' at your cubicle while hunched over your sad desk salad, to be honest - parted in the middle, a few flyaway pieces cascading over the ears, and an imperfect bun with teased crown.
Meghan then broke another Royal rule during her visit to Wales this afternoon, when the U.S. actress posed for a selfie with a fan. The duo has a sweeter choice in mind for their wedding cake (supposedly a cake made from bananas), which falls in line with British tradition.
The visit included a stop at Cardiff Castle. They will also learn about some of the organisations that work in communities across the city. They also watched a special performance at the center's dance studio.
Meghan even received an invitation from royal superfans Anne and Judy Daley, who were holding a balloon printed with the words Happy Engagement, to stage her hen do in the nightclubs of Cardiff - and she accepted.
The couple seemed thrilled with their bespoke (and possibly first) wedding gift.