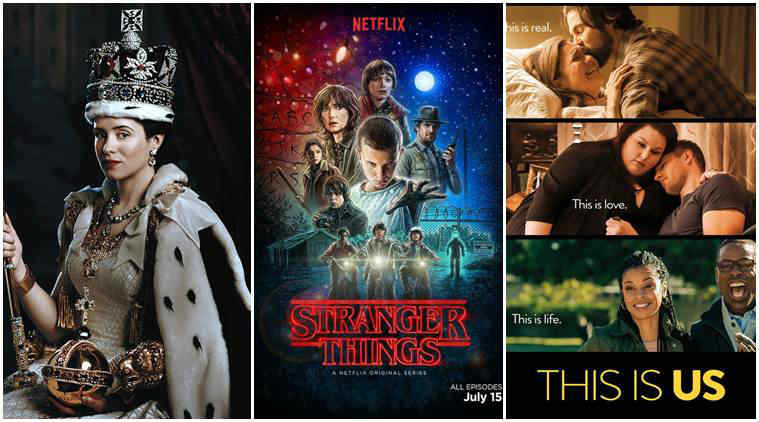 Accepting the award for best limited series, Kidman, who played an abused wife, said that "as much as the show has the entertainment value, it's about the issues".
Moss, a TV mainstay through her years on "The West Wing" and "Mad Men", won the best actress award for "The Handmaid's Tale", based on Margaret Atwood's feminist dystopian sci-fi novel. The Leftovers - one of the most painful, funny, flawless shows of the last decade - failed to receive a single nomination. First, Julia Louis-Dreyfus has now won the most Emmys ever - six - for playing a single character on the same series: Selina Meyer on HBO's Veep. Though RuPaul himself won the reality competition host award, and the show took costumes, too, the overall series statue when to the NBC singing competition show. Morano's win marked the first time since 1995 that a woman has won in that category.
The long-running sketch series "Saturday Night Live" won nine Emmys, including an award for actor Alec Baldwin for portraying US President Donald Trump.
Limited Series: "Big Little Lies".
Even Emmy host Stephen Colbert couldn't help but comment on Netflix's growing influence, which has arrived over a relatively short period of time. There were no wins for ABC, CBS, Fox, PBS or any other cable network.
While Netflix and Amazon are award show veterans at this point, Hulu's big win for "The Handmaid's Tale" is all the more impressive because Hulu is a relative Emmy newcomer.
Of the ten statuettes the network is bringing home, they also include "Outstanding Comedy Series" ("Veep") and "Variety Talk Series" ("Last Week Tonight with John Oliver"). The 69th Emmy Awards, held Sunday night, didn't skimp on either, as "The Handmaid's Tale", "Saturday Night Live" and "Veep" posted strong - even dominant - showings over the course of the night.
While it's nice to see stories about women triumph at the Emmys - and while it's incredible to see women be rewarded for their hard work with lovely golden statuettes - the truth is, this is about more than taking home shiny awards. Laura Dern from "Big Little Lies"!
"I want to say it is always unusual reaping the rewards of a story that's based on real world suffering, but if this show has shown a light on some of the prejudice in our societies, Islamophobia, some of the injustice in our justice system, then maybe that is something", he said.
The show airs on Hulu, which had never won an Emmy before Sunday.
Baldwin acknowledged that his impression of Trump has been life-changing for him. "It was after the first season in 1976".
Hollywood's elite gathered Sunday as television's glittering Emmys placed politics front and center, in a race seen by critics as the most suspenseful in a decade. "Outstanding Lead Actress in a Drama Series" went to Elizabeth Moss for her role as June Osborne or Offred, the eponymous Handmaid of the show.
"I'm glad I was able to make history, but that's not what I was trying to do".
Lena Waithe became the first African-American woman to win the award for best writing for a comedy series, for her work with Aziz Ansari on Master of None.
The country singer was reunited with her 9 to 5 co-stars Jane Fonda and Lily Tomlin to present the award for best supporting actor in a limited series, and the trio took the opportunity to send a message to their president. There were a few references to the fact that it might be a little to early to engage in rampant self-congratulation: Bruce Miller, showrunner of "The Handmaid's Tale", put it best: Everyone needs to go home and "get to work - we have a lot of things to fight for". "I can understand why you would want one of these guys around".